Built for your organisation
Undoubtedly proven in the construction and maintenance of complex infrastructure in remote areas.
Track'em provides the reliability, flexibility and support needed to get challenging work done on time and budget.
OWNER OPERATORS
LEVERAGE INSIGHTS
Track'em build insights that optimize contractor management, workforce efficiency and project schedules.
EPC/M and Head Contractors
BUILD YOU REPUTATION
Use the visibility of resources that Track'em provides to achieve a reputation for being in control, driving efficiency and achieving schedules.
CONTRACTORS
GET PAID ON TIME
Track'em will also support your claims and avoid delays to get paid on time.
CASE STUDY
WORKFORCE OPTIMISATION: AUSGROUP
How AusGroup provides visibility and delivers innovation to build trust with clients.
Over 10 millions items tracked and more than 50 implementations
Our valued clients
Our ease of use, rapid deployment, fast payback, industry specific functionality and flexible local support has made us a platform of choice for many of Australia's leading construction, engineering and resource companies who have depended on us to track over 10 million items across 50 major projects.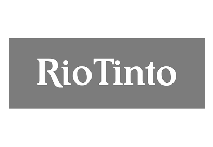 Rapid Deployment
Rapid to deploy, easy to use
Broad Integration
Integrates with multiple tracking technologies and business systems
local support
Responsive and ongoing support
industry optimized
Optimized for construction, engineering, mining, oil and gas
Fast Pay Back
Fast pay back period following implementation